Start with your NEAFS™
Using NEAFS ™ is very simple.Find out quick tips, how to use and charge your NEAFS ™ device, and more.
First steps with NEAFS™

Repair your TEO
We are here to offer you the right support for your TEO. Find out what to do in case your device has a problem.
Repair your TEO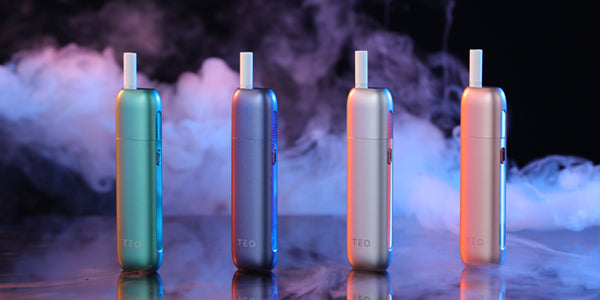 Discover NEAFS
Pair text with an image to focus on your chosen product, collection, or blog post. Add details on availability, style, or even provide a review.
Buy Neafs Now
Frequently Asked Questions
How can I purchase NEAFS?
NEAFS are now available in some shops nationwide. Available online and in more locations soon!
What is NEAFS technology?
NEAFS products heat real tea leaves using an electronic heat-control system in order to prevent burning. Because there is no burning or combustion involved, NEAFS products produce no ash, or smoke. Instead, they use heating systems to generate an aerosol based on Propylene Glycol and Vegetable Glycerin, which can be inhaled by users. Compared to traditional cigarettes which are heated to around 900℃, which is the level of combustion, NEAFS products are gently heated to around 350℃. Although smoke-free alternatives are not risk-free, it is well known that harmful chemicals in cigarette smoke comes from burning tobacco. Traditional cigarettes include dozens of harmful and potentially harmful chemicals, while NEAFS products allow for a significant level of reduction of those chemicals.
Do NEAFS Sticks contain tobacco leaves?
Unlike other comparable products on the market, NEAFS Sticks do NOT contain tobacco leaves. Instead, they contain high-quality tea leaves, sourced from clean and safe tea companies. Using tea as the base of our product, allows NEAFS to provide an enjoyable experience, while further reducing the harm associated with smoking alternatives.
Do NEAFS Sticks contain Nicotine?
NEAFS Sticks are available in nicotine and nicotine-free varieties, to provide an enjoyable experience, for all users. Unlike other comparable products on the market, both of our nicotine and nicotine-free free varieties use tea leaves as the base, instead of tobacco.
How does NEAFS differ from other comparable products?
Unlike other comparable products on the market that use tobacco leafs inside, NEAFS uses high-quality tea leafs. Using tea leaves allows our product to provide a comparable experience, while lowering the risk for users, and providing a more refreshing experience. As the base NEAFS is tea, NEAFS Sticks are also available in nicotine-free versions, to provide a comfortable and enjoyable experience, without the harm or risk of addiction.
What flavors are available for NEAFS Sticks?
NEAFS Sticks are available in various flavors, including Original, Mojito, Menthol, Strawberry, Coffee, and Blueberry. Each pack includes 20 sticks, available in cartons of 10 packs.
What are the ingredients of NEAFS Sticks?
The ingredients of NEAFS Sticks are sourced from quality and safe sources, and are as follows: Tea, Mint, Edible Essence, Vegetable Glycerin, and Propylene Glycol.
Can I use NEAFS Sticks in other devices?
Yes, NEAFS Sticks can be used in all popular devices, without any compatibility issue. For the best experience, we suggest using NEAFS in our TEO device, which has been specifically designed for our NEAFS sticks.
Can I use other brands of Sticks in NEAFS TEO?
Yes, NEAFS TEO supports all brands of Tobacco-based Sticks, and will perform perfectly with each.
My NEAFS TEO is Showing an Orange color, Why?
If your NEAFS TEO is showing an orange color, this indicates the device needs to be charged. Please use the included USB-C cable, and lift the head of the device to expose the USB port. It is recommended to use a reliable USB-C port or charger to charge the device effectively.
My NEAFS TEO has a burnt taste, how can I clean it?
Unlike other devices, NEAFS TEO can be easily cleaned. To do so, simply remove the head of the device, and slide the stick holder upwards to expose the heating blade. Carefully clean the heating blade with 75% alcohol, or other cleaning utensils. When cleaning, be sure to clean the blade gently, without applying too much force.
Technical Support
Welcome to customer service, We are at your disposal to solve all your questions, follow this simple methods to request support
Monday to Friday 8am to 10pm.Saturday and Sunday 10am ti 6pm.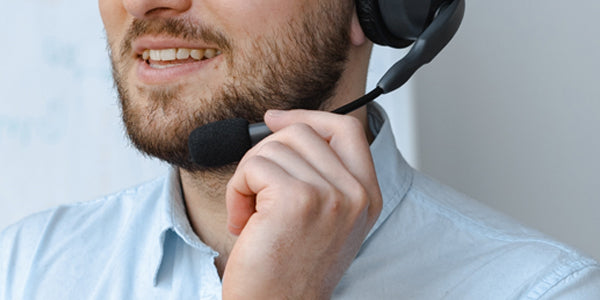 How can we help you?
Our experts are always at your disposal
to answer all your questions.
Contact Us